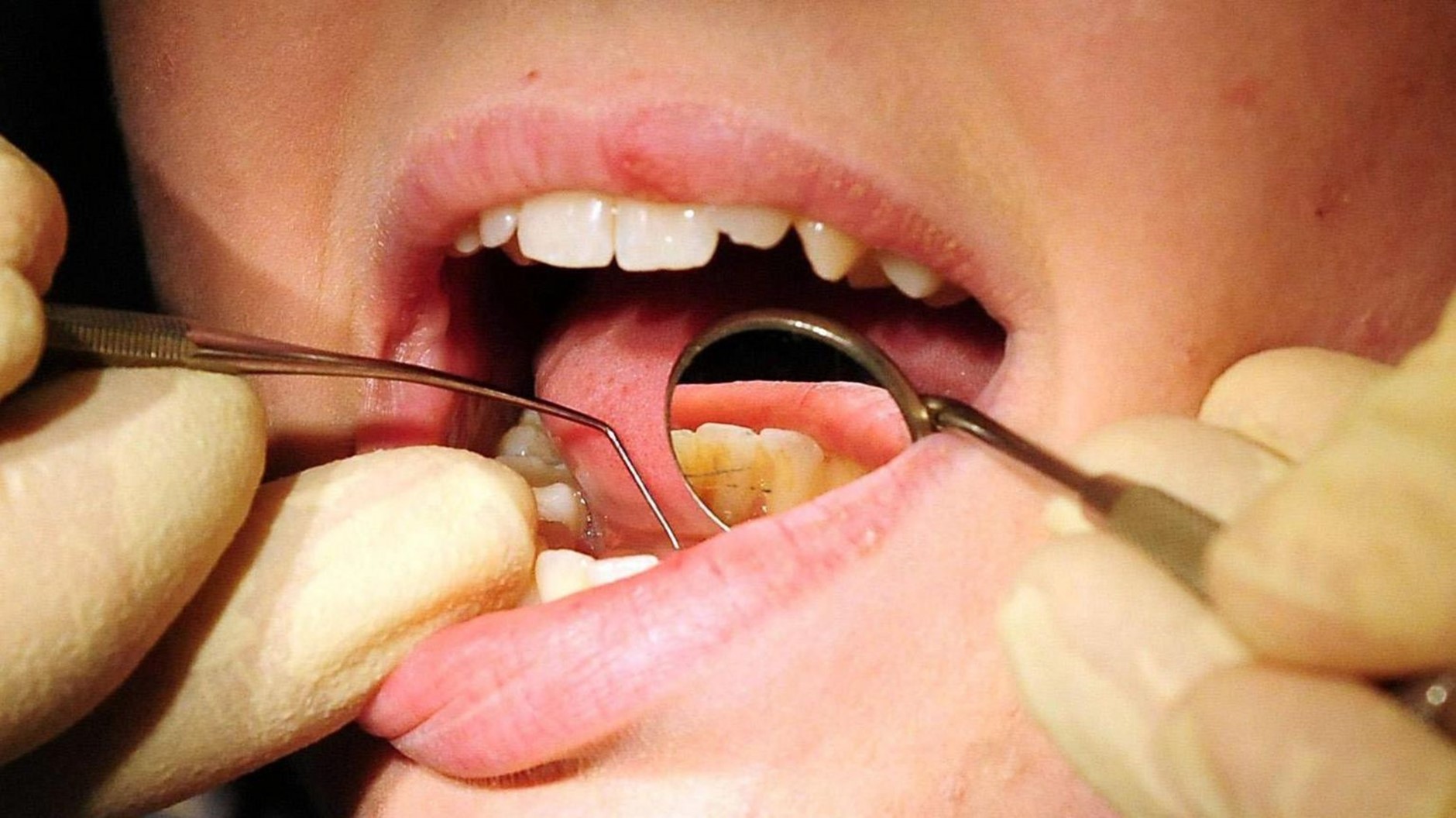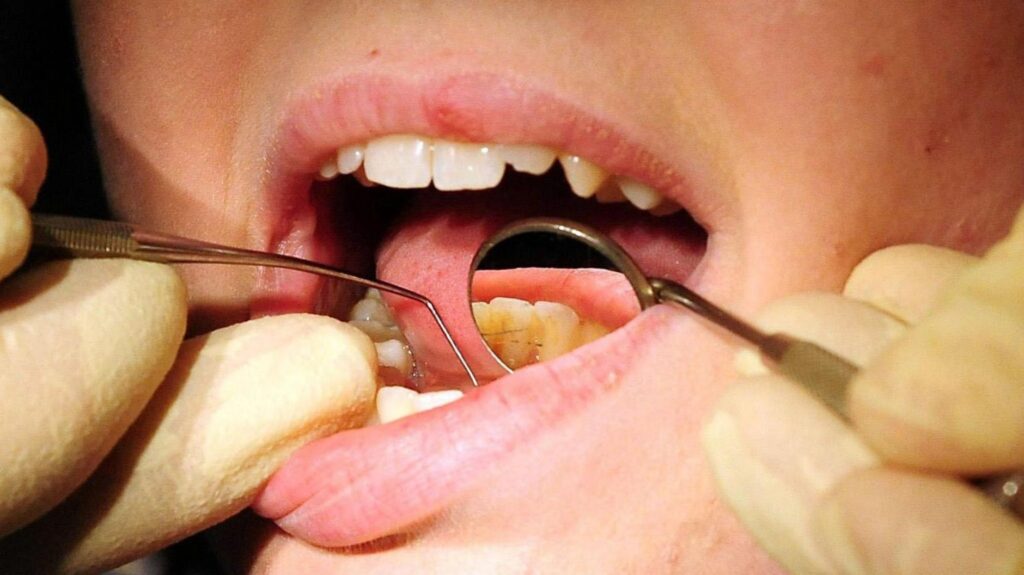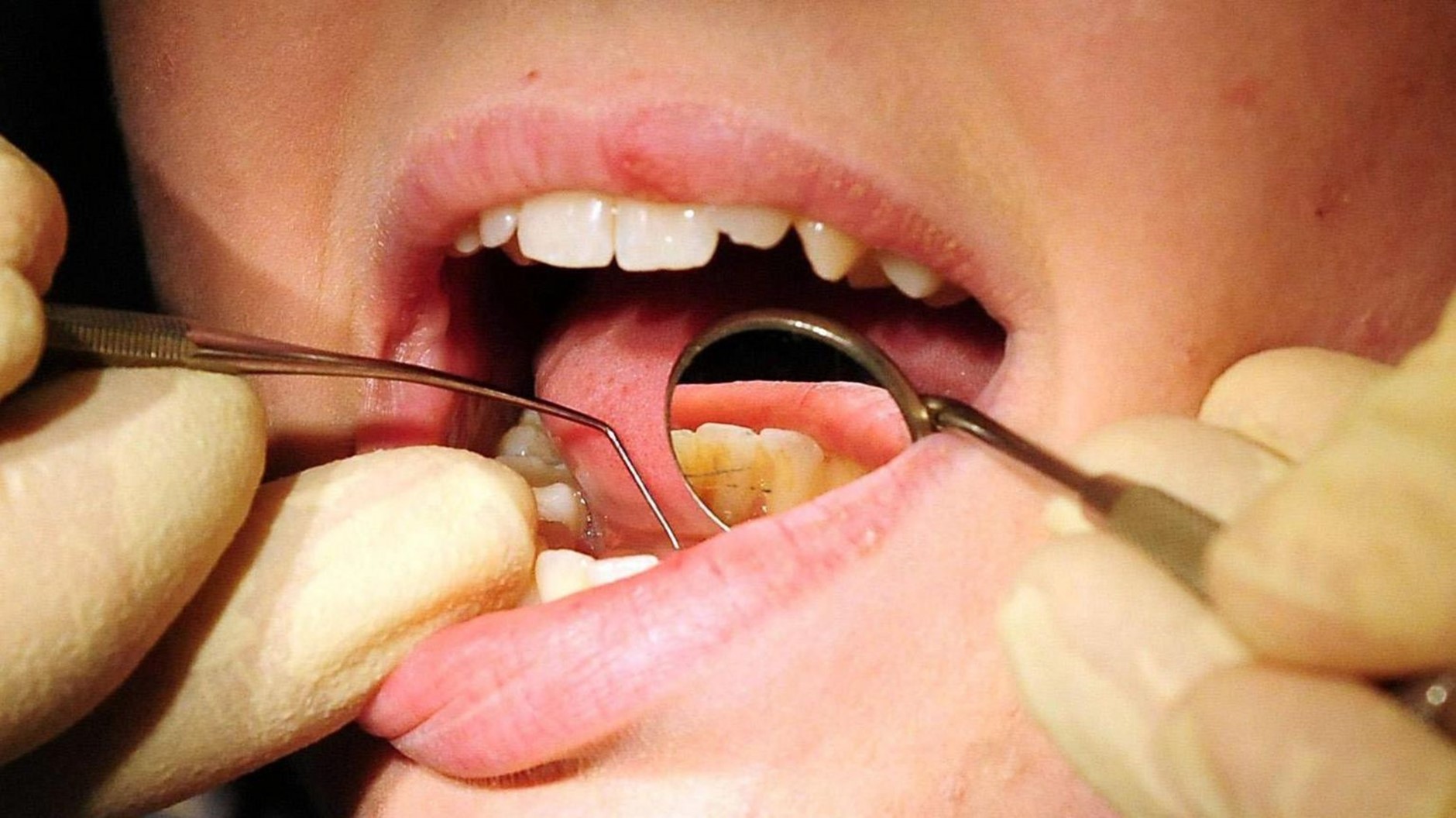 At a glance
People in Barrow who cannot get a dentist appointment are resorting to self-medication
Barrow MP Simon Fell says some children have never seen a dentist
Some dentists avoid deprived areas where treatment is more complex and expensive to deliver
A "dire" lack of dentists has led to people "self-medicating every night", an MP has said.
Barrow and Furness MP Simon Fell said his constituents included seven-year-olds who had never seen a dentist and pregnant women who could not get an appointment.
"That simply is not good enough," he said.
The government said it was addressing the issue of access to NHS dental services.
Conservative MP Mr Fell said dentist practices in Barrow, Dalton and Millom had closed or were closing and one in Grange was to stop doing NHS work.
"I now have constituents who have not seen a dentist in years," he said.
"There are pregnant mothers who are unable to make their appointments, constituents who are self-medicating every night because they cannot find care, seven-year-olds who have never seen a dentist and constituents performing their own dental care with packs they buy from Boots the Chemist."
Dentists avoiding deprivation
Mr Fell told Parliament dental practices had told him they were unable to recruit enough dentists, especially in "rural, isolated areas such as mine".
He had been told the process for bringing in dentists from overseas "does not meet demand" and the administration for recording patient care, and the resulting payment to dentists, was "long-winded and overly complex", he said.
"The second issue raised is that dentists are often put off from practising NHS care in more deprived areas, where the work is more complex and more expensive to deliver," he said.
This led to "ever decreasing circles of care," he added.
Speaking for the government in the Commons, health and social care parliamentary under-secretary Neil O'Brien accepted some dentists did not "feel that they are not being fairly remunerated" for the cost of their work.
The government had changed the dentist contract to make it more attractive and had made it easier for overseas dentists to come to the UK, he said.
BBC News
Need more advice?
If you need more advice about your oral health, contact us online at https://themaltingsdentalsurgery.com/contact-us/ and a member of our Dental Team would be happy to discuss further.