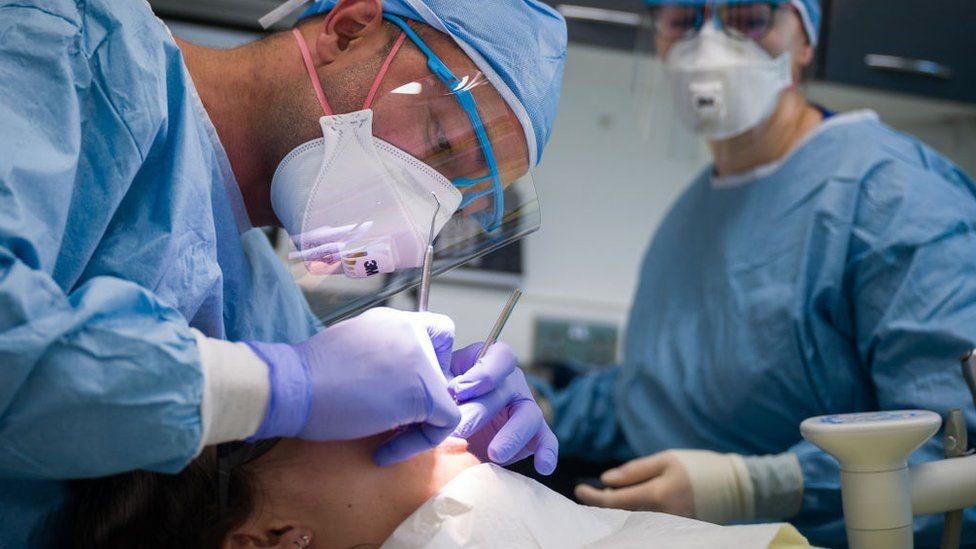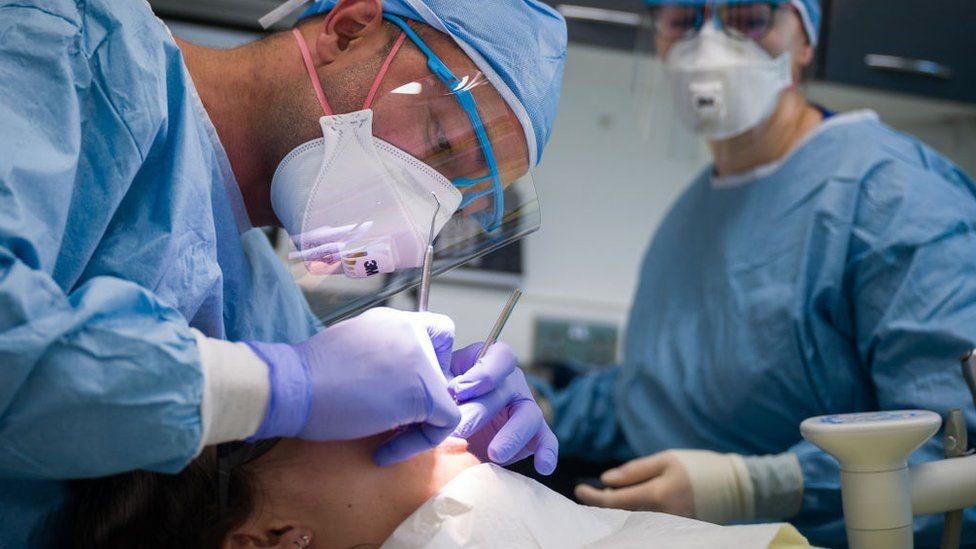 A long-serving Conservative MP said NHS dentistry was at risk of "collapse", during a debate at Westminster Hall.
South Norfolk MP Richard Bacon was opening a discussion on dental services in the East of England.
No dental practices in Suffolk, Norfolk, North Northamptonshire and Cambridgeshire were accepting new adult NHS patients last year, according to BBC research.
The government says it has started to reform UK dentistry services.
"I don't think the collapse of NHS dentistry is a phrase too extreme when we're seeing what's happening," said Mr Bacon.
"We're talking about such piffling sums of money compared with the overall costs of the NHS that it's simply incomprehensibly we wouldn't deal with this."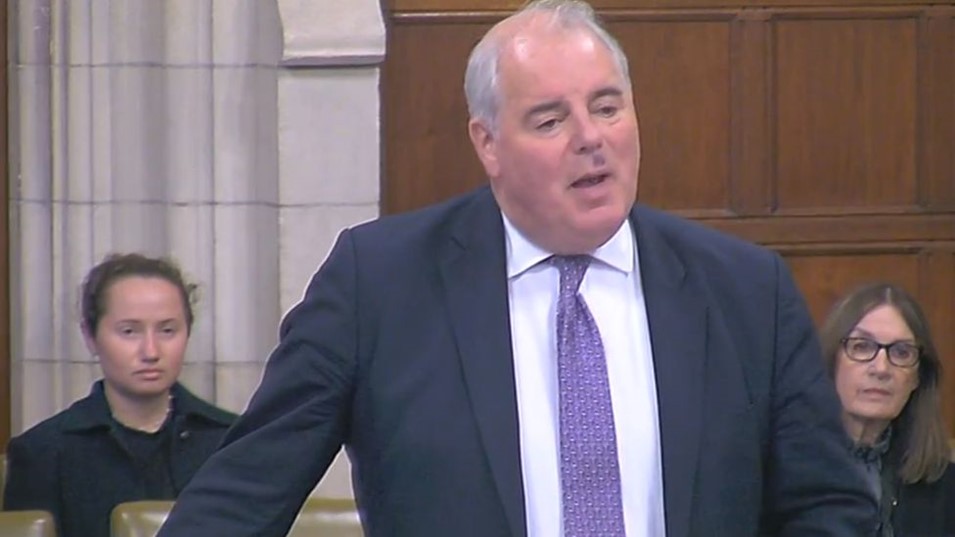 Mr Bacon claimed the "collapse" dated back 25 years to the "withdrawal of funding" under the New Labour government and was aggravated by the 2006 dental contract.
The reforms were intended to simplify charging and make it easier to find an NHS dentist.
"It will continue to get much worse unless the government decides to take a decisive step change and then matches that decision with the right resources, in the right places, within a contractual framework that incentivises the right behaviour," he added.
'Urgent'
The British Dental Association, which represents NHS dentists in the UK, has blamed the access problems on under-investment from government.
NHS dental treatment is not free for most adults, but it is subsidised.
Research by the Association of Dental Groups, published last year, suggested there were 38 NHS dentists per 100,000 people in the former Norfolk and Waveney clinical commissioning group area, and 44 in West Essex and Thurrock.
The Conservative MP for South West Bedfordshire, Andrew Selous, said he had confidence in health minister Neil O'Brien to make reforms, but said: "This is urgent, it matters, please deliver."
Waveney Conservative MP Peter Aldous also added: "East Anglia is probably the largest dental desert in the UK and what we do need to be doing, metaphorically at least, with immediate effect, is bringing in the irrigators and sinking the bore holes."
Labour shadow public health minister Andrew Gwynne said: "You guys have had 13 years to fix that dental contract and it is of deep frustration that in the course of a decade and three years that has not happened."
He said a Labour government would provide the staff, equipment and modern technology to bring down waiting lists and "ensure patients get the care they deserve".
Tory health minister Mr O'Brien, speaking at the debate, said dentistry reform was the "number one issue" he was working on and the issues were most "acute" in the East of England.
He said dentists had responded positively to the package of "initial reforms" introduced by NHS England in July and that the number of NHS patients had increased by nearly a fifth year-on-year.
BBC News
Need more advice?
If you need more advice about your oral health, contact us online at https://themaltingsdentalsurgery.com/contact-us/ and a member of our Dental Team would be happy to discuss further.